123creative introduces MIXCRAFT 8 new version of user-friendly and intuitive DAW software released by Acoustica + BONUS VST plugin and samples with the purchase.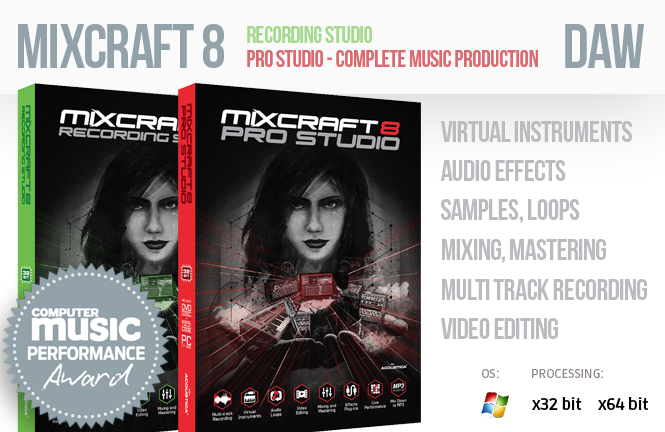 This digital audio wokstation software is available in 2 versions: Mixcraft 8 Recording studio and Mixcraft 8 Pro studio. If you are bedroom producer or professional, Mixcraft is suitable for everyone and for all electronic music genres.
- Mixcraft 8 Recording Studio is complete "recording-studio-in-a-box" with unlimited MIDI and audio tracks. 28 pro audio effects, and 15 virtual instruments, including the super easy-to-use Alpha and Omni Sampler instruments.

- Mixcraft 8 Pro studio is complete music production DAW with a lot of plug-ins, 56 pro audio effects and 21 virtual instruments, including the superlative Pianissimo Grand Piano and Celemony's Melodyne Essentials, Mixcraft 8 Pro Studio offers unparalleled mixing and mastering power.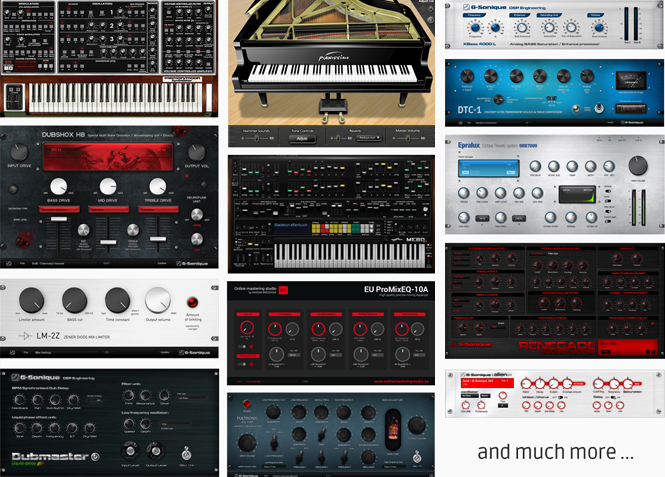 123creative add to this great collection a BONUS. Each customer will receive in addition:
Transhaper X3 – VST plug-in which allow you boost transients (spikes of audio signal).
FX Sample pack - more than 200+ FX samples / sound effects for any dance music creation.
Learn more about included stunning synths, audio plug-ins and effects / DOWNLOAD FREE trial version: www.123creative.com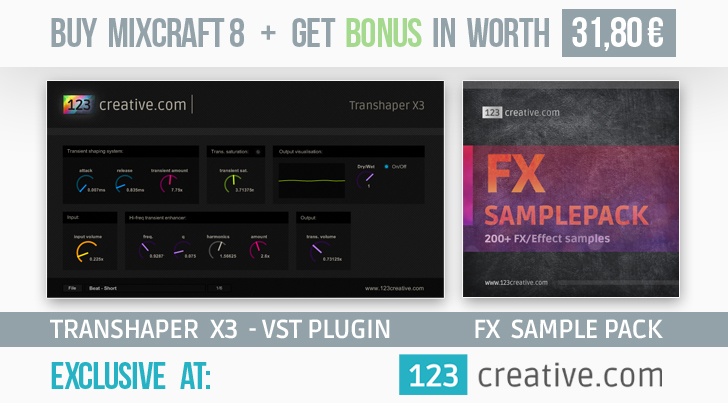 Features:
PC: Windows XP, Windows Vista, Windows 7, 8, or 10 (32 or 64 bit)
• 2 GB RAM
• 1.8 GHz Dual Core CPU (Quad Core or higher recommended)
• Sound card, USB, or Firewire sound device
• Translated into 17 languages: English, Chinese Traditional and Simplified, Dutch, French, German, Indonesian, Italian, Japanese, Norwegian, Portuguese, Russian, Spanish, Swedish, Turkish, Danish, Hungarian.
MAC: Mixcraft is a Windows based product that can be used on a Macintosh computer running bootcamp.